Miyoo Mini V3 Female Screen Connector Part
Introduction
So the reason for this wiki is for identifying the part my friend broke (pictured below) when trying to replace the buttons on the Miyoo Mini V3. This is the FFC/FPC connector that connects to the ribbon cable of the Miyoo Mini screen.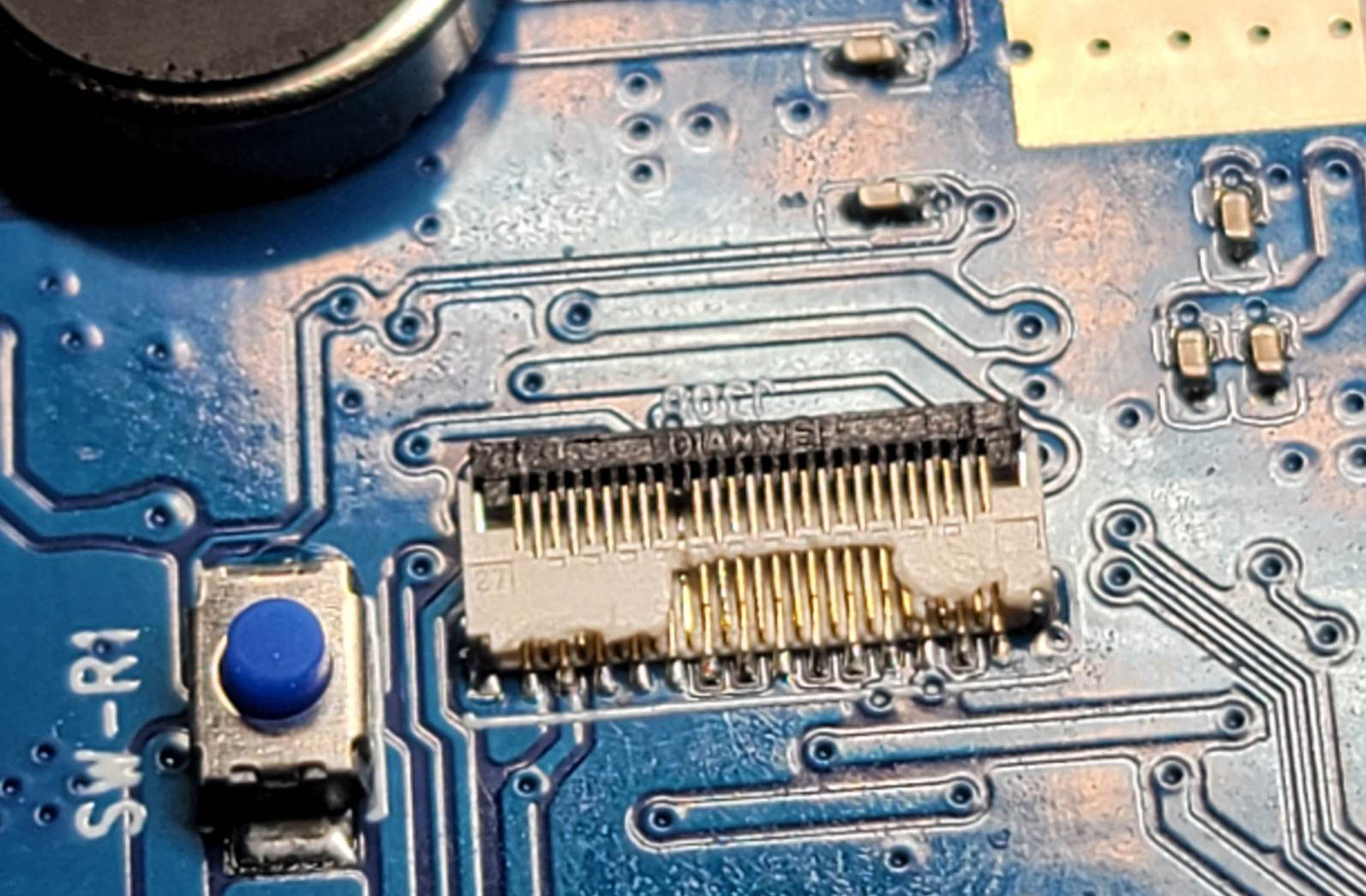 Someone who has soldering experience or hot plate experience can attempt to replace the FFC/FPC connector. There's some tutorials on YouTube about soldering FFC/FPC connectors as well.
Conclusion / Where to Buy the Part
My best guess/conclusion is that the FH35C is a good direct replacement for the FFC/FPC connector.

Update 2023.01.31: I have confirmed that this is 100% the right part and it was extremely difficult to solder. My mom who is a professional solderer of 30 years took about an hour to replace this part. Taking out the old part was easy put putting in the replacement was the hard part.

Aliexpress FH35C-27S-0.3SH: https://www.aliexpress.us/item/2251832661601648.html?gatewayAdapt=glo2usa4itemAdapt&_randl_shipto=US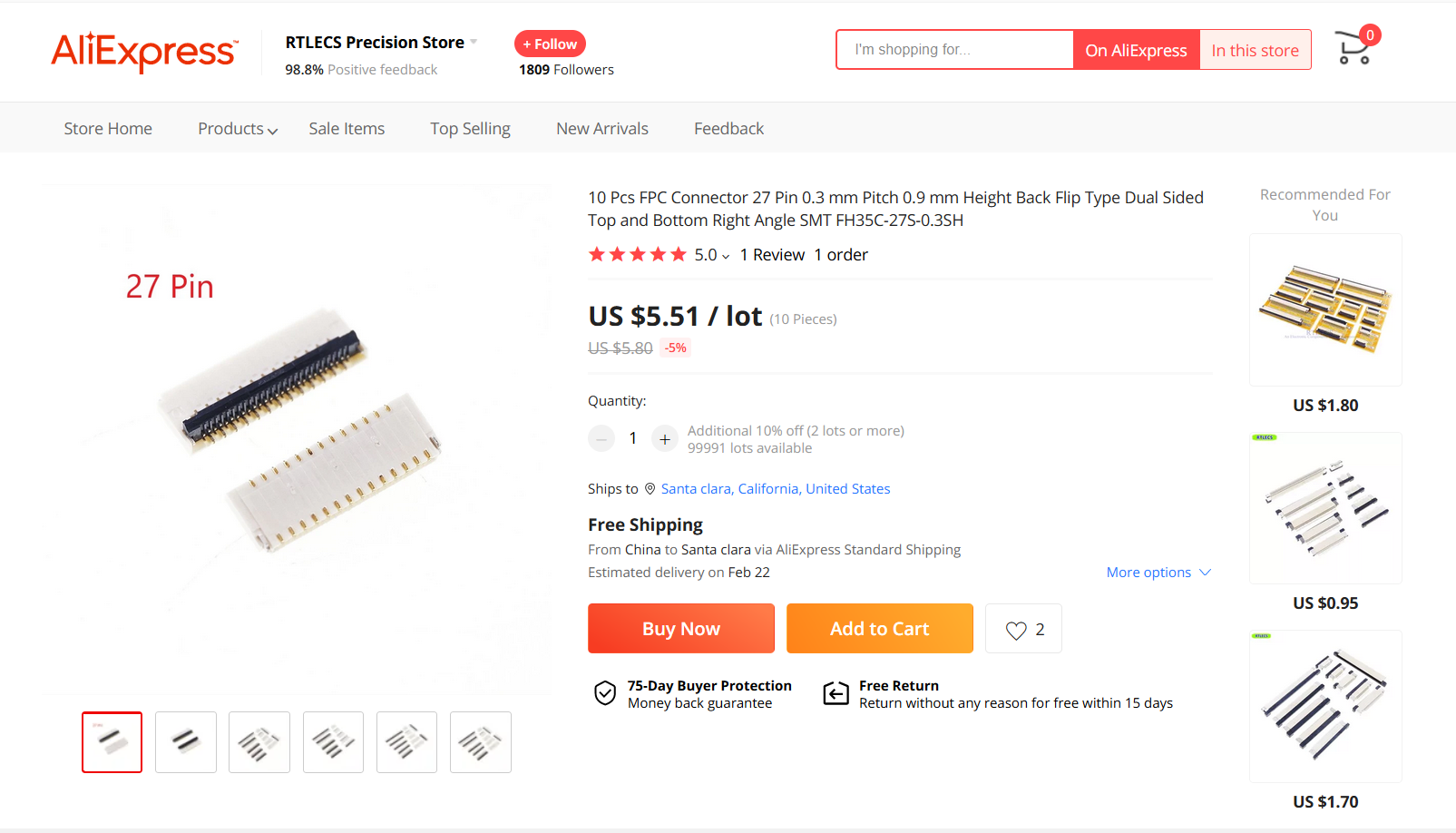 Mouser FH35C-27S-0.3SHW(99): https://mou.sr/3Ws6JTt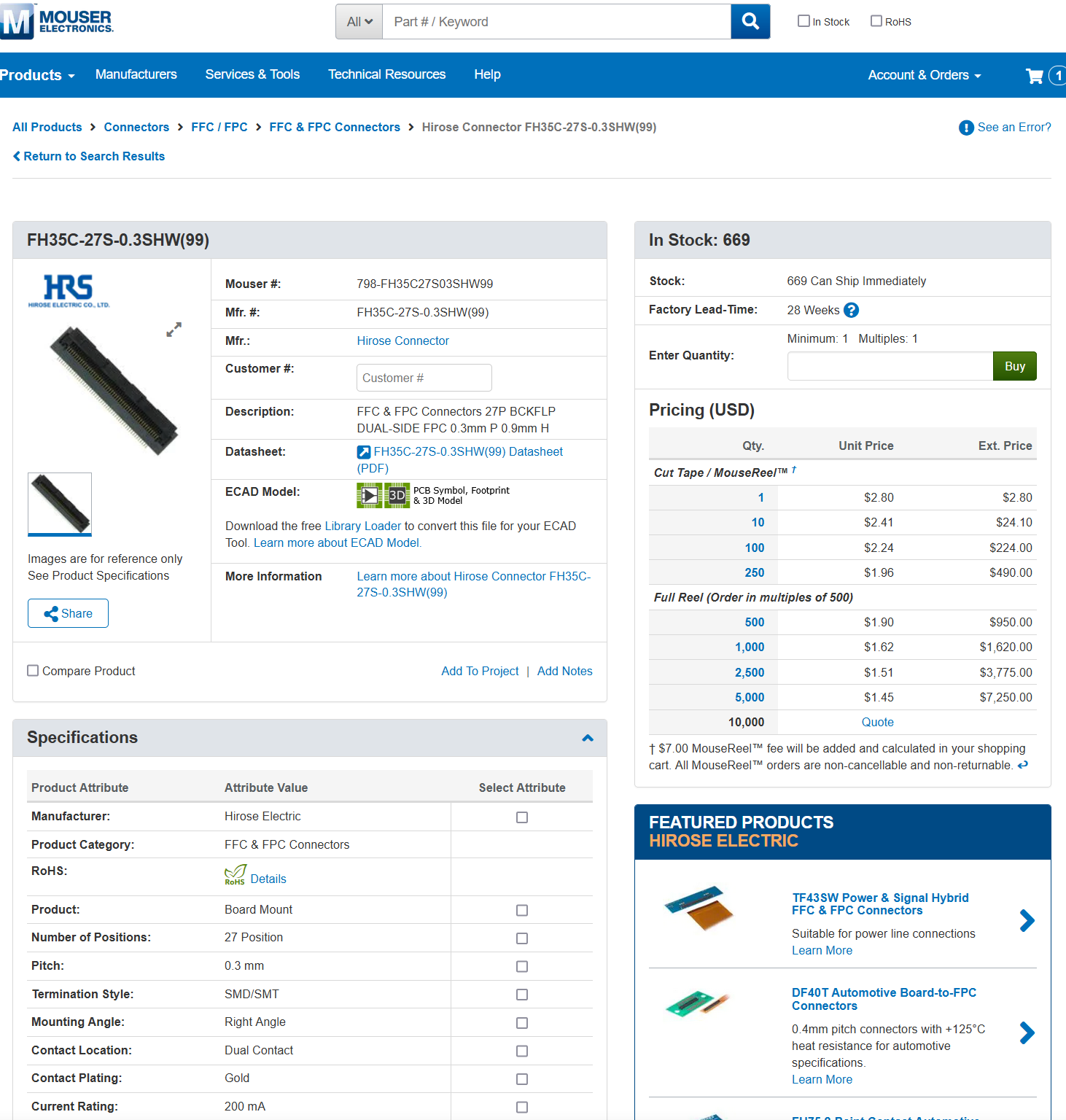 How I arrived at the conclusion above
As you can see here in the first photo above,the connector has DIANWEI and 27 printed on it. It also measures about 1mm high from the board facing you.
I figured out it was by DIANWEI ELECTRONIC TECHNOLOGY CO.,LTD
From the DIANWEI ELECTRONIC TECHNOLOGY CO.,LTD catalog I found on Google: https://wiki.stoplagging.com/attachments/24
I was able to deduce it to be the 8.03A0.027200. or the 8.03A0.***200 series. This series has two substitutes, the HRS FH35C or the SCG BL143.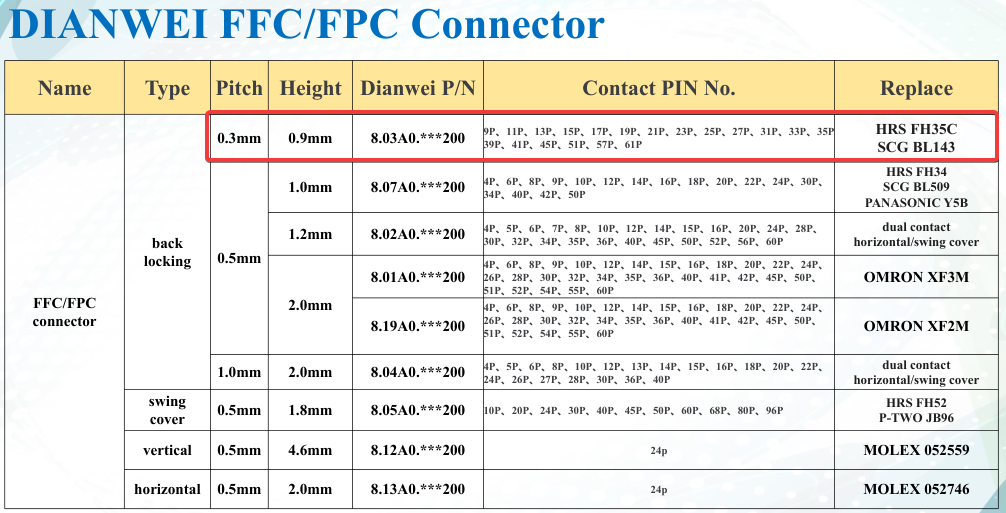 This deduction was made from the height being close to 0.9mm and the number pins being 27P. The only other one that had 27P was the 2.0mm height which is double the size. The 8.03A0.027200 can also use HRS FH35C or SCG BL143 as substitutes.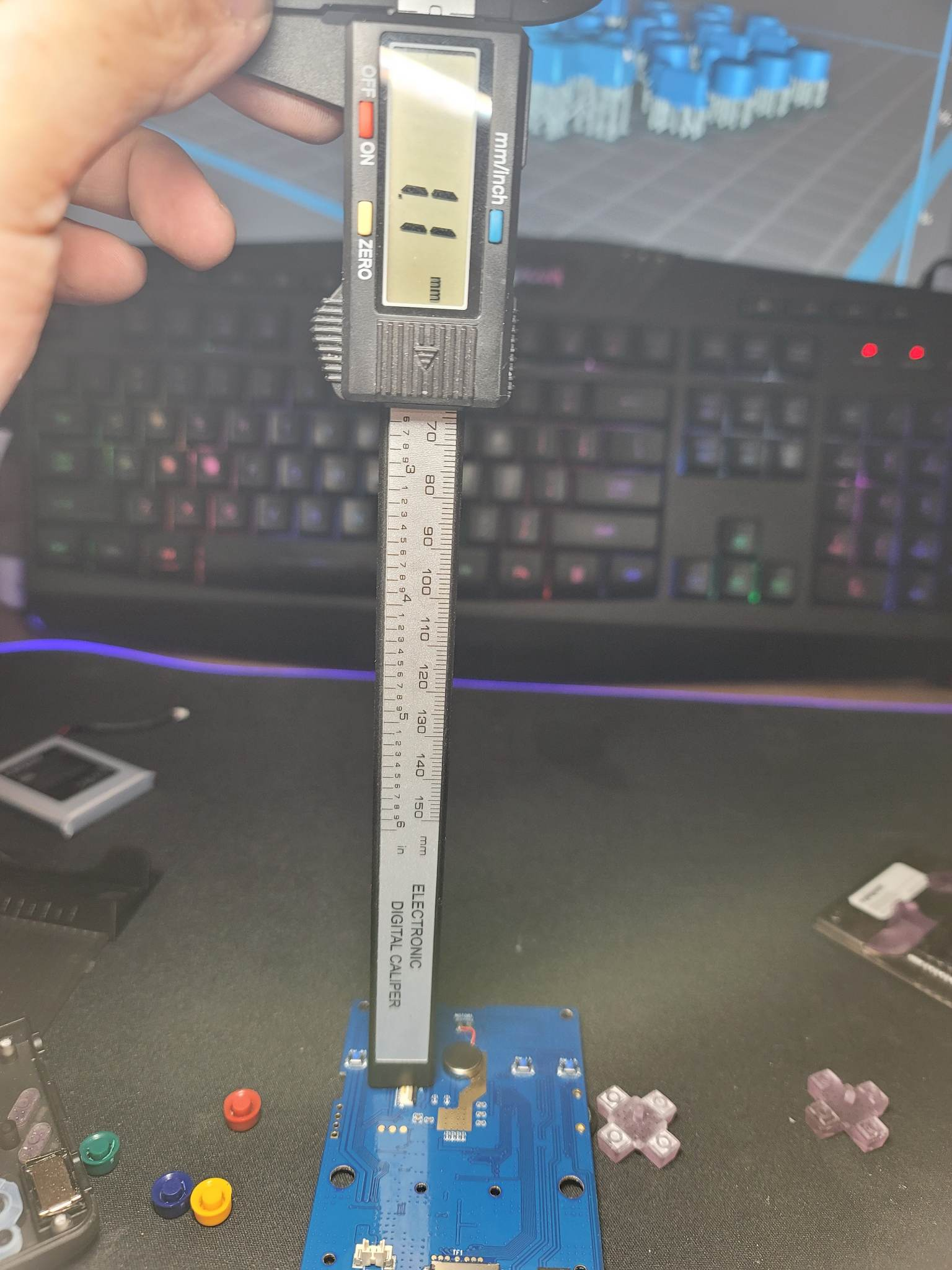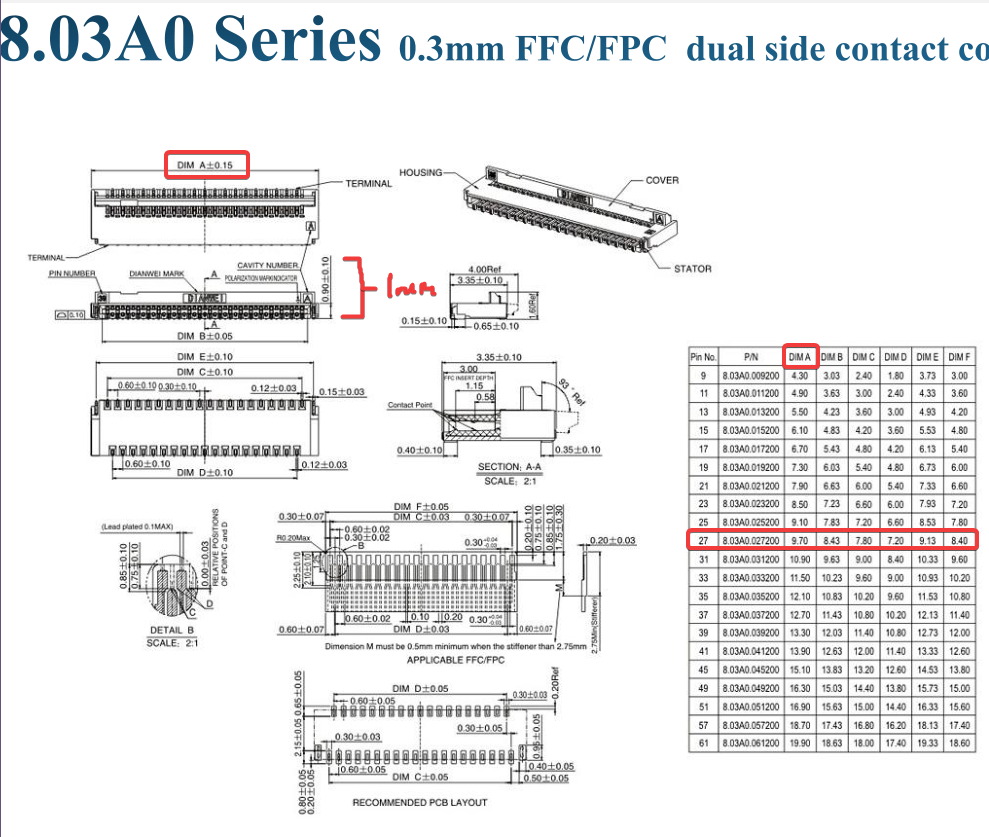 From here we can also see that a 27 pin FFC/FPC connector is 9.70mm in length. This matches the FH35C Series from https://www.hirose.com/product/series/FH35C
As you can see the [DIM A] matches the Connector length for the various pin counts. That's how i found out the FH35C series is an appropriate replacement connector.